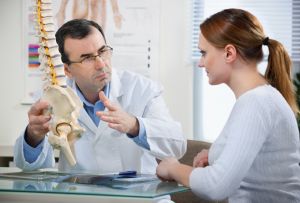 Welcome to River Bend Physical Therapy and Preventative Care
River Bend Physical Therapy and Preventative Care, LLC, is a new, locally owned private practice clinic in Bigfork, Montana.
Here at River Bend Physical Therapy and Preventative Care, we specialize in the treatment of orthopedic, sports, and spine injuries. We also provide pre- and post-operative rehabilitation and injury prevention services. We believe each patient deserves personalized, one-on-one care and attention with customized treatment and exercise prescription.
Our mission is to provide you with the best care possible so you can get back to your normal life - and fast! We employ the most current and effective orthopedic and manual therapy techniques, thus allowing our patients to achieve the highest level of function and pain relief.
Health & Wellness
We are excited to be located within the Montana Athletic Club, which allows us to provide you with an exceptional physical therapy experience. Over the course of your treatment, you'll have access to the Montana Athletic Club's recently updated, state-of-the-art fitness facility. We'll also help you transition to a healthy continued-care program following the completion of your therapy treatment.
Treatment Specialties
Our treatment specialties include:
Orthopedics
Spine Care
Dry Needling
Headaches/TMJ
Geriatric Care
Pre-/Post-op Rehabilitation
Sports Rehabilitation
Aquatic Therapy
Free Screens
River Bend Physical Therapy and Preventative Care offers free screens for pain or orthopedic needs performed by a licensed physical therapist. This evaluation helps us determine the best possible course of care for you and allows you the opportunity to ask any questions you may have about physical therapy in general or your needs in particular.